Music
Phoebe Bridgers, Elliott Smith, and Sad Ass Songs
Labeling oneself as a fan of Phoebe Bridgers or Elliott Smith is almost the equivalent of publicly announcing your prescription to Lexapro. But that's okay...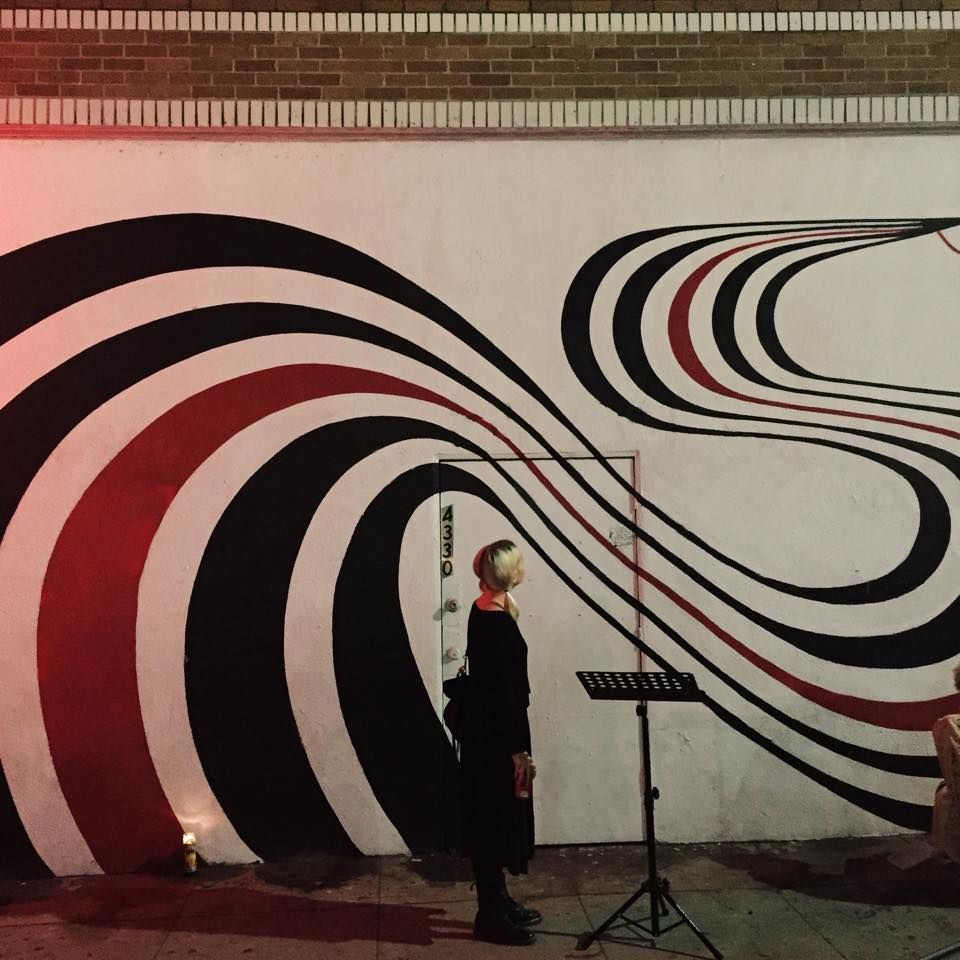 At this point, labeling oneself as a fan of Phoebe Bridgers or Elliott Smith is almost the equivalent of publicly announcing your prescription to Lexapro. If one of my friends has either, or both, in their Spotify Wrapped, I'm calling them to see if they're okay. In all seriousness, behind the sadness of their sound lies unparalleled talent that has resulted in some of the most memorable music of the last couple of decades.
Elliot Smith's vulnerability and talent were a potent combination, leaving him remembered as one of the hardest-hitting gone-too-soon's of all time. When I looked him up on Spotify, the names of the playlists his music is featured in included elliott smith songs ranked in order of sadness, elliott smith induced nihilism, and elliott smith but it gets progressively sadder. With this being my introduction to Smith, I was expecting some sad ass songs.
I wanted to focus my deep dive into Smith on one of his last albums, Figure 8 (Deluxe Edition). As I journeyed through this album it felt like looking through a window into his psyche: it was all over the place, representative of life's emotive highs, lows, and purgatorial in-betweens. There were classic heavy, listen-to-while-you-cry-in-your-car-when-it's-raining songs, like "Everything Reminds Me Of Her" and "Everything Means Nothing To Me," and then there were songs that surprised me with their energy, like "L.A." and "A Living Will."
Something I started to pick up on was a sense of dread throughout a lot of the music, even within some of the happier songs. Smith ended many of his songs with more of a minor tune (sorry to all the music nerds reading this if my lack of knowledge on musical vocabulary is offensive). The songs would end in this unsatisfying way, leaving me feeling uneasy and wanting to restart them immediately to get back to the happier comfort I felt towards the beginning of the song. I was struggling to describe this feeling so I looked to different reviews of the album and Ryan Schreiber from Pitchfork said it best when talking about one of my favorite songs from Figure 8, "'Everything Means Nothing to Me' harbors an unpredictable, evolving, vaguely psychedelic tune."
This album was written during one of the darkest times of Smith's life, only a few years before his suicide. You can pick up on the deep sadness and struggles he was dealing with at the time, from processing childhood trauma, to addiction, to depression. These are common themes not only in his music but in Phoebe Bridgers' also. Even though we were only blessed with his ingenuity for what felt like a mere blip in time, Smith's legacy left an impact still heard throughout many of the most talented artists of today.
When I first started getting into Phoebe Bridgers in the early months of 2020, my TikTok "For You Page" was flooded with videos dissecting her music, influences, relationships, etc. Elliott Smith was brought up so often in these videos that I (being previously uncultured) thought they had been in some sort of relationship or something. I had no idea who Elliott Smith even was (yes, I know how embarrassing this sounds). Now I know that Bridgers wasn't a fan of Smith until after his death, and they most definitely were never in a relationship, but his influence on her music remains more important than ever.
In almost all of her interviews, she mentions him in some way. In a conversation with Lindsay Zoladz from NPR, she describes her complicated and nuanced relationship with his music; Bridgers often finds herself visiting the famous Figure 8 mural "more times than she can count." She goes as far to describe his influence as "foundational," referencing the impact he's had on her as both a musician and a person. Many Pharbs (Phoebe Bridgers fans) may call me a fake fan when I admit that I hadn't listened to her sophomore album Punisher all the way through before writing this, as I am the type of person to find a song or two from an album and listen to it until I can't anymore. These songs were "Garden Song" and "Kyoto" for me and were a stellar introduction into her discography that I couldn't get out of my head for months.
In writing this, I created a playlist with both Figure 8 (Deluxe Edition) and Punisher, and after listening to this playlist for arguably too many hours the two records began to bleed together. I heard similar whispery voices, themes, and a familiar sadness beneath it all. Akin to Smith's Figure 8, Punisher felt a bit chaotic, in a good way. It had the same refreshing authenticity as Smith's music; I felt like I was a fly on the wall in Bridgers' therapy sessions. This album has some pretty dark moments, but just like Smith's it has it's lighter ones too. While the fact that I sensed an underlying dread throughout Smith's album is probably because I knew of his tragic death prior to hearing it, I didn't feel the same looming anxiety with Punisher. Even the saddest tracks were well balanced with more spirited counterparts, and I didn't leave the record nearly as depressed as I had felt with Figure 8. I've come to the realization that I may not always be mentally stable enough for an Elliott Smith jam sesh, but I can always go to Phoebe Bridgers for the perfect amount of sad and sad-but-with-an-awesome-guitar-solo.
This is definitely just the beginning of my journey into Elliott Smith's and Phoebe Bridgers' famously depressing discographies. Smith's untimely death was tragic for so many reasons, and I can only imagine how meaningful it would've been for him to see Bridgers' career and the impact his life had on one of the most genuine and gifted stars of today. I've left this experience a little sadder than when I began, but I know after a few listens of "Kyoto" and "A Living Will" I'll be okay.