Music
Legends Never Die: The Legacy of Juice WRLD
Juice WRLD's final, posthumous album sheds light on dark situations, opening listeners' minds and empowering them to stare down and defeat their demons.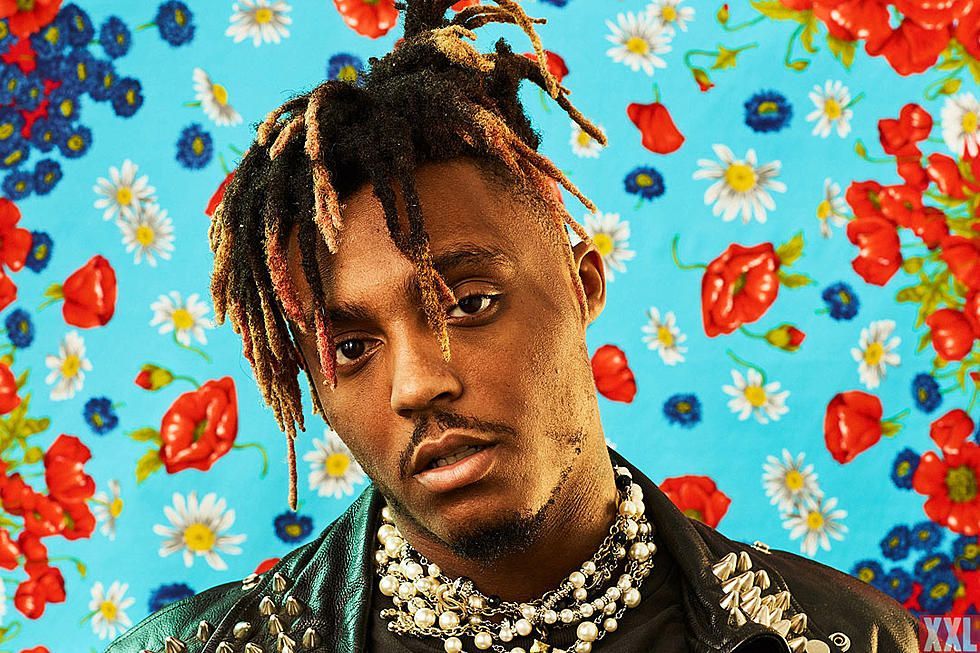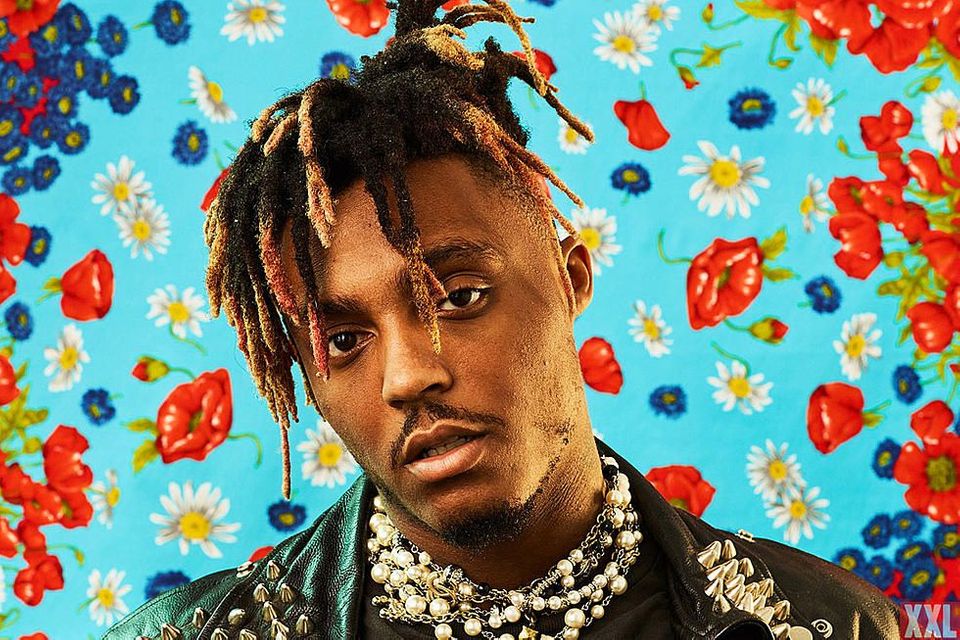 Juice WRLD's final, posthumous album, Legends Never Die, sheds light on dark situations, opening listeners' minds and empowering them to stare down and defeat their demons.
Throughout his career, Juice has described the numbing effects of drug abuse, depression, anxiety, and other forms of mental illness that poison the youth. These topics are what built the foundation for Juice WRLD's unique fanbase. In this final album, Juice WRLD integrates a variety of musical genres to help listeners feel this message.
"A lot of men make fun of you for expressing your feelings because they don't get it. They can't wrap their heads around the concept of being completely honest and forthright."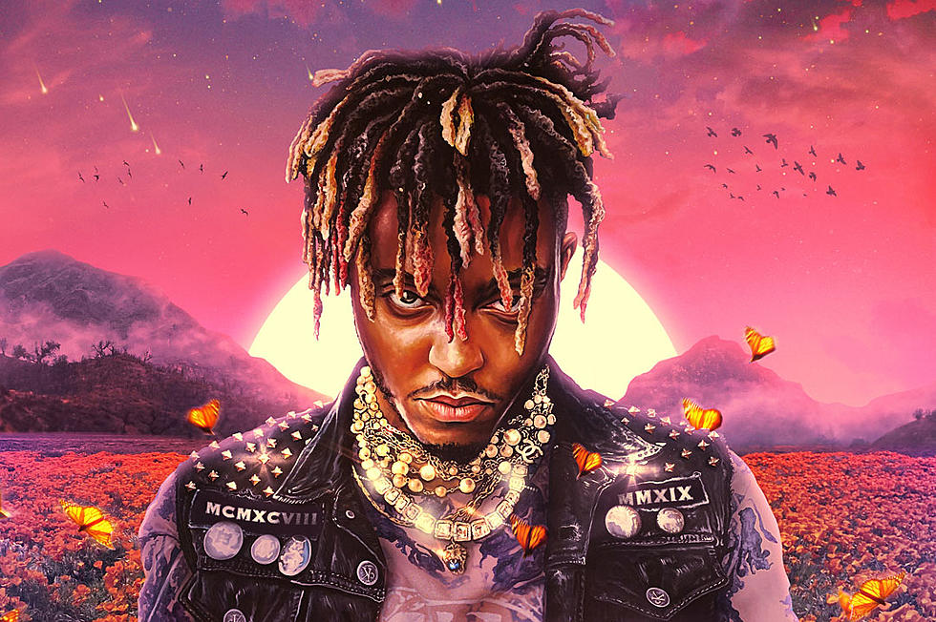 The album features several artists including Trippie Redd, Polo G, and Halsey, to name a few. The integration creates an upbeat, "happy" vibe. Legends Never Die, shows the growth of Juice WRLD's style after being in the game for a couple of years and adapting to newfound money, fame, and popularity. These things make him happy and he translates this into his music. Compared to his previous albums, Goodbye & Good Riddance to Death Race For Love, this album shows what could've been a new beginning for Juice WRLD. He weaves emotional lyrics with a "stuffy" melodic tone, embracing the "emo-rap" genre and leaving his audience with a mixture of both happy and sad emotions.
"Our heads is so imperfect, we drown ourselves in this imperfection. We don't know what imperfection is. We only know how to spell it; we don't know how it feels." — Juice WRLD
Compared to his debut album, Goodbye & Good Riddance, the tone of this record is almost the polar opposite. Goodbye & Good Riddance focuses more on the vocabulary, rather than the beats. Juice goes even more "emo" on Goodbye & Good Riddance. In "All Girls are the Same" he raps:
"All this jealousy and agony that I sit-in
I'm a jealous boy, really feel like John Lennon
I just want real love, guess it's been a minute
Pissed off from the way that I don't fit in, I don't fit in
Tell me what's the secret to love, I don't get it."
On another track, "Long Gone," Juice hits similar emotional notes:
"Haven't been in love in a long while
Wait until my next girl finds out
Then I'm scared we gon' break up and fall out
Drownin' in my thoughts baby looking for a lighthouse
Ain't no sleep I been feeling like a night owl."
These slow, dark songs lend the record a depressing vibe.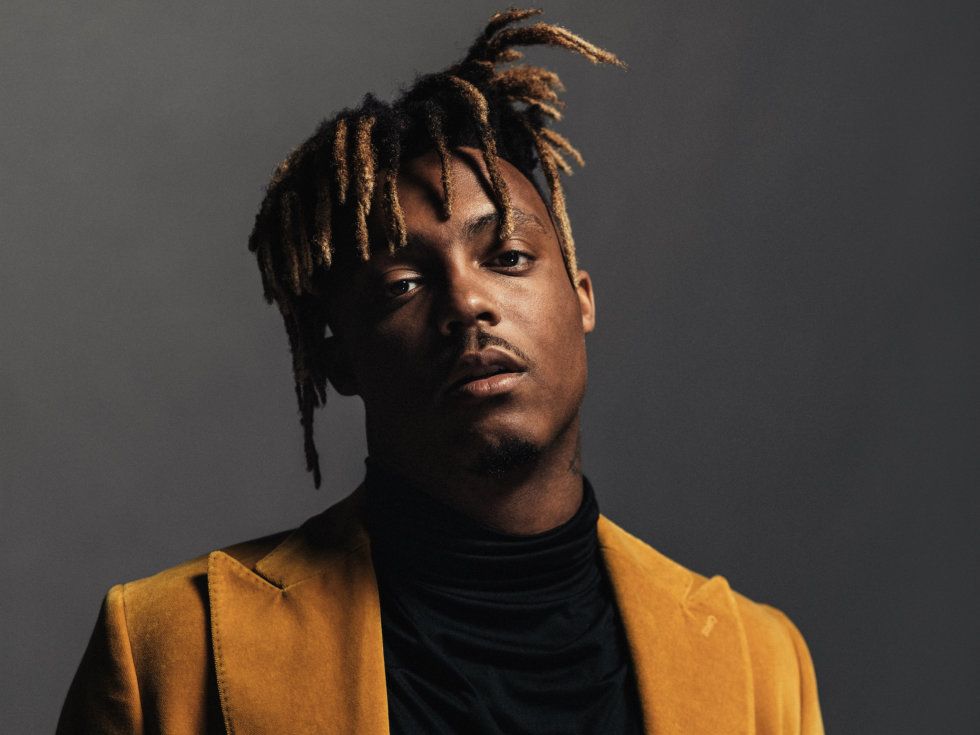 Legends Never Die, however, delivers a more upbeat, happier tone.  In "Man of the Year," Juice raps:
"Man of the year, still got problems
Lookin' in the mirror, you look awful
Talkin' to myself, do it too often
JK, Juice WRLD, you're so awesome."
Here Juice shows clarity of mind and positivity at what life has become. In his song "Wishing Well," Juice raps:
"This is the part where I tell you I'm fine, but I'm lying
I just don't want you to worry
This is the part where I take all my feelings and hide 'em
'Cause I don't want nobody to hurt me."
Here Juice shows that he still has that emotional edge even after all the fame and popularity.
The two albums are similar, but with the use of more instruments like drums and guitar in Legends Never Die, the feeling of the album is happier compared to the dominant electronic beat used in Goodbye & Good Riddance. The guitar and drums provide an upbeat form of momentum, it's fast and it feels as if the sound is moving the song.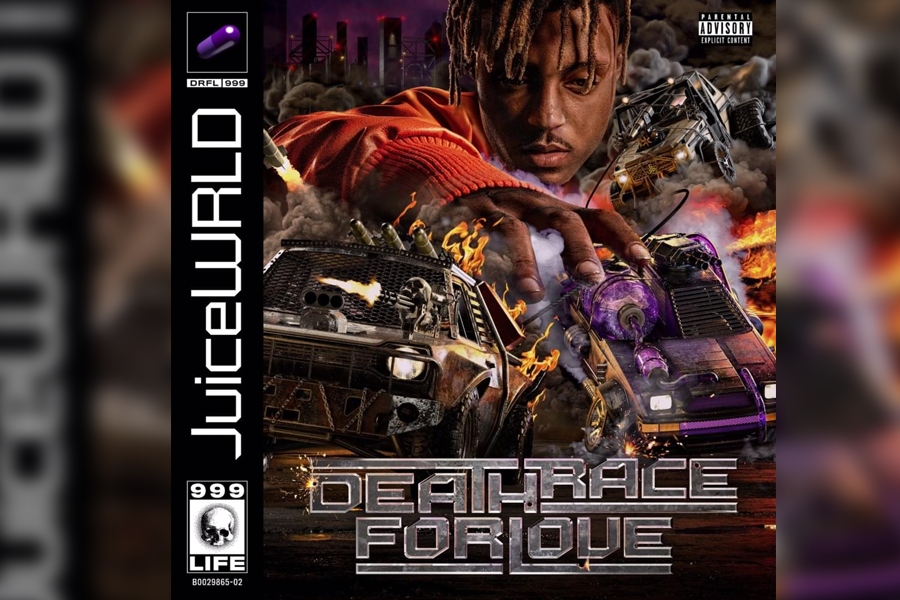 Death Race For Love, Juice's second officially released album, is the transition album between Goodbye & Good Riddance and Legends Never Die. The album, which has its sad songs, is not as gloomy as Juice's debut album, but also not as happy and upbeat as his final album. Much like Goodbye & Good Riddance, Death Race For Love focuses on traditional electronic beats rather than old-school instruments. Specific autotune allows for lyrics to sound more dark and somber on some songs, but the message throughout the album shows his transition of mentality. We hear songs that have dull sound but are then followed by songs that are exciting or more positive.
In Death Race For Love, Juice still uses heartbreak and mental issues as ways to connect with his audience. In songs like "Robbery," he uses the lyrics:
"It was a gift and a curse
And now I'm drinking too much, so I'ma talk with a slur
Last time I saw you it ended in a blur
I woke up in a hearse
She said, 'You loved me first' (First)."
Much like his previous album, the poetry is raw and emotional. Juice also raps:
"Ain't no right way, just the wrong way I know
I problem solve with Styrofoam
My world revolves around a black hole
The same black hole that's in place of my soul, uh
Empty, I feel so goddamn empty."
Here he also digs deep into sad, depressive emotions. Like most of his work before and after this album, Juice references drugs and drinking as outlets from stress. Why? They are relatable, which was the reasoning behind a lot of Juice's music. Death Race For Love allowed for Juice to take the final step into Legends Never Die, with a more "band-like" and upbeat approach to add to his versatility within these topics.
"We are trying to hide our feelings, but we forgot that our eyes speak." – Juice WRLD
In Legends Never Die, Juice WRLD concludes the legacy he created in just two years in the music industry. His lyrics, like in his previous works, allowed his audience to feel that they were understood emotionally. Juice expressed his relatability, to show his audience was not alone. His purpose was to make connections from his own life to those who supported him. In his song "Bad Energy," Juice says:
"Trouble in my brain, see it in my eyes
I got voices in my head, they keep me up at night
Said I was okay, but I'm lying, feel like that I'm dying
Soul screaming and crying, feel my brain frying
Tryna numb the pain, all the drugs I've been buying
This oxy gettin' pricey, pour the codeine in the Hi-C.''
Here Juice uses drugs to express that sometimes these struggles in our lives result in us turning to different coping mechanisms, even if they aren't good for us physically.
The album shows his versatility in music, and his ability to still grab your attention lyrically, even on different styles of beats and instrumentals. It shows his growth, being able to master the art of relatability in music and maintaining popularity through it.
The term "Legend" is tossed around without meaning in today's society. The impact and footprint you leave, no matter your time in the game, is what concludes your legacy. Legend or not, Juice WRLD's legacy is heartfelt across his fans all over the world.