A Resurrecting Death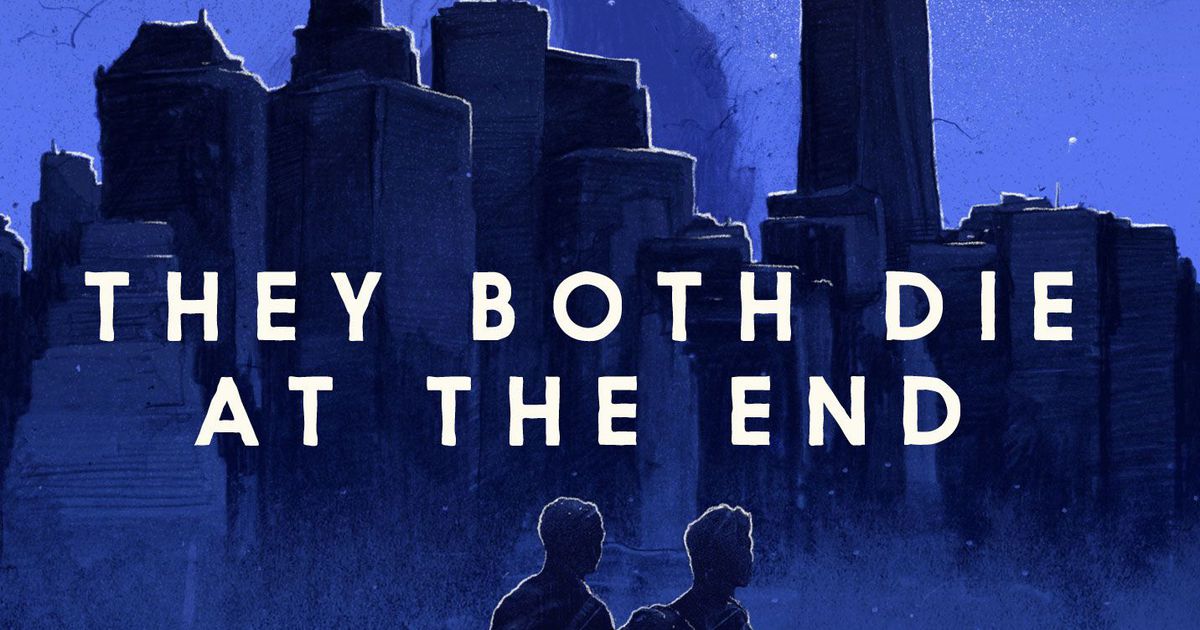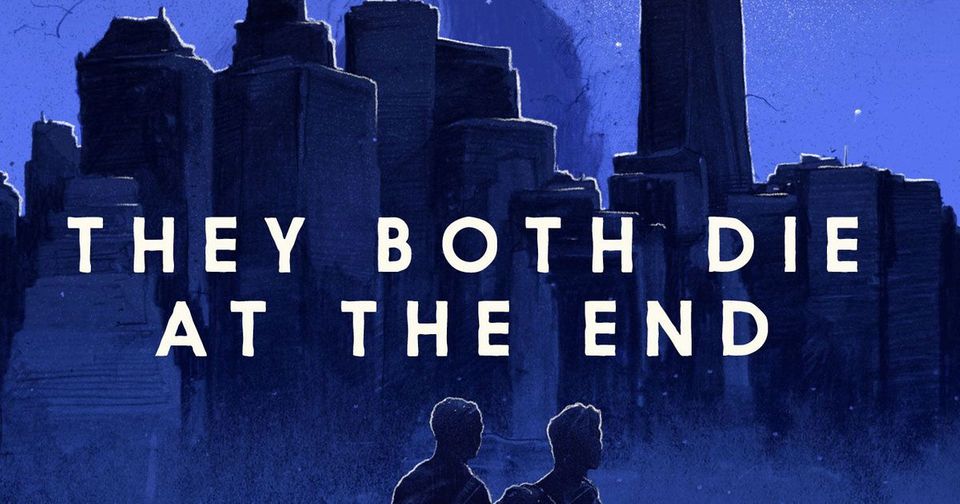 Long ago Peter Pan said, "To die will be an awfully big adventure."
Adam Silvera's young adult novel, They Both Die at the End, teaches us that life flies by but never too fast to make the changes you want.  The change in yourself heavily depends on your drive, your will to put it in action.
"There has to be more to life than just imagining a future for yourself.  I can't just wish for the future; I have to take risks to create it."
With this book Silvera creates a futuristic world where death isn't so much of a mystery.  On the fifth day of September 2017, 18-year old Mateo Torrez and 17-year old Rufus Emeterio received a call from Deathcast.  Deathcast, the worldwide organization predicting future deaths with unexplained methods, informs people of their impending deaths.  Since the organization's employees remain unaware of their methods or the exact time and manner of their death, people are left to decide how they spend their last day.  These unrelated teenagers found themselves connected through one more thing: Last Friend, an app that pairs up Deckers (those who are dying that day) with others who will accompany them on their last day.
Although it's his last day on Earth, Mateo Torrez feel reluctant to leave his house as he believes that he may escape death.  The safety of his home and unfamiliarity of the world scares him.  Potentially described as introverted and overly cautious, Mateo truly fights his own instincts in meeting Rufus because he would miss "the future Mateo, who maybe loosened up and lived."  Rufus, however, has probably seen more of the world than needed.  Living in a group home, he easily reaches out to others but has less self-preservation than he should for someone about to die.  As they make their way through the day, Mateo and Rufus teach each other different lessons and discover just how interconnected their separate worlds are.
"A ship in harbor is safe.  But that is not what ships are built for.-John A. Shedd"
Most people could identify with at least one of the main characters, but Silvera's style of writing shows that you don't need to relate.  You simply need to understand.  Throughout the book, chapters are subtitled with the name of the character and the current time.  You feel as if time is passing by in that exact way, going through their lives hour by hour.  Additionally, their chapters are written from the characters' perspective, giving you a direct insight of how they feel.  It puts as readers in a better position to empathize with the characters, understanding how their deaths brought about the most exciting adventure of their lives.
As a young adult myself, it's easy to understand the book as it feels realistic and emotionally invests you in Mateo and Rufus' journey.  You want to vouch for Mateo and Rufus, see their relationship grow, and see them possibly break the system.  Furthermore, Silvera truly proved that our growth as a person solely depends on us.  In a day and age where you can barely go outside or be in contact with other people. taking every chance you have is critical to the outcome of your life.  It doesn't have to be this massive change in am hour; it can be little baby steps such as "riding on the back of a one-person bike."  But you will never know unless you throw yourself out there.
"You can do your own thing, but we're done for whether we hang or not," Rufus says. "No point fearing it."